makes all the difference in your construction project
Armed with a pickup truck, a couple of rakes, a few shovels and some concrete finishing tools, Albino Cordova started his construction company in Pueblo, Colorado over 40 years ago. From these humble beginnings and under the leadership of Carla Barela, Cortez Construction has developed into a full-service General Contractor – experienced, competent and respected. Albino Cordova's dream has been realized. Our company has provided construction services to large scale clients including the Colorado Department of Corrections, US Air Force Academy, Federal Aviation Administration, US Army Corps of Engineers, Fort Carson and many more. Projects have come in under budget and on time. Cortez Construction Company knows the ins and outs of construction like no one else. Our knowledge can make the difference between a successful project and a costly one. Contact us today.
CORTEZ CONSTRUCTION COMPANY
1015 Fir, Pueblo, CO 81001
Phone:  719-546-1377
FAX:  719-546-0723
E-mail:
Cortez Construction Company's team stands out among our peers.The staff holds numerous certifications including Lead Abatement, Renovation, Construction Quality Management and Premium Cost Containment. Carla, our President, is the 1st woman to obtain a Class A Contractor's license in Southern Colorado.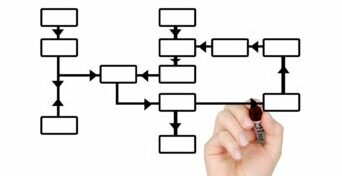 Cortez Construction Company uses a homegrown and proprietary process for planning, tracking, and managing even the biggest construction project. Cortez Construction Company knows how to deliver what our client demands. Our track record is solid and references are quickly available.
Our portfolio includes the successful construction of major projects including High Level Security Housing Units for the CO Dept. of Corrections, Field House Re-roof at the US Air Force Academy and a High Speed Services Building at the Transportation Test Center. We have a proven track record in projects with highly technical requirements.

Carla M. Barela - President

Daniel A. Cordova, Vice President
WE GET THE JOB DONE.
PERIOD.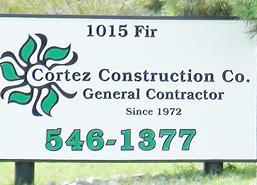 What's more important than a deadline?
Nothing.
Headquartered in Pueblo, Colorado, Cortez Construction Company is the Premier, Minority, Woman-Owned construction firm in Colorado. Founded in 1972 by Albino Cordova and Eugene R. Mares, Barela took the reins in 1978. Cortez Construction Company has since had successful performance on many contracts.